What to visit and do in your free time in Porto Azzurro
Passeggiata Carmignani – Carmignani Walk
The Carmignani walk is an fascinating nature trail named after the designer of the project and former mayor of Porto Azzurro. Starting from the end of the seafront Paride Adami a path, suitable for non-expert walkers, leads to the beach of Barbarossa. The walk takes us above sea level near the walls of the "Fortezza Spagnola" prison, offering a breath-taking panorama and verdant backdrop. This makes the route along this wonderful stretch of the Tyrrhenian Sea especially suitable for those who practice sports like jogging.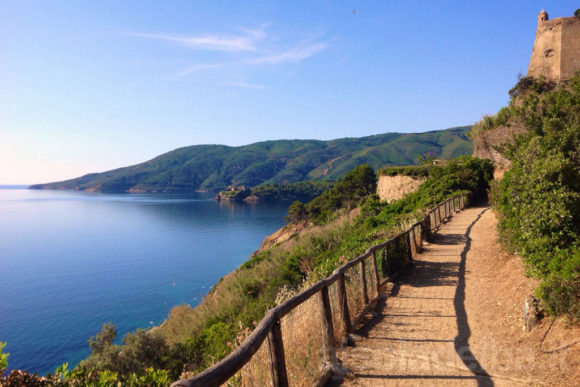 Monte della Croce
Starting from the Pino di Monserrato our excursion leads to Monte della Croce. Although not particularly difficult, the path will take those with less experience at least 90 minutes to reach the top, where a wonderful view awaits. The route takes us to the enchanting Church of Monserrato and then continues through a small wood on the side of the mountain, on top of which there is a huge iron cross. We recommend taking a packed lunch to reward yourself for your efforts whilst you enjoy this picture-postcard view of Porto Azzurro.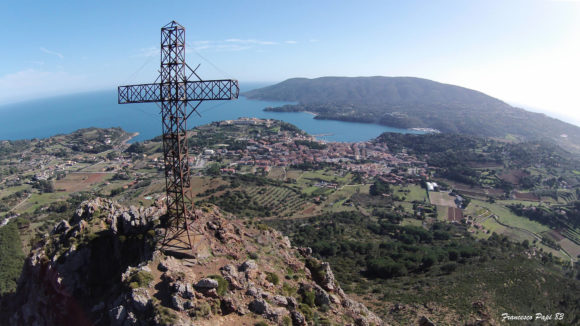 Boat trip on the DOLLARO II
Captain Franco will be pleased to welcome you aboard his boat and take you on a wonderful sea trip along the south-eastern part of the island from Monte Calamita to the Costa dei Gabbiani. During the trip there are two stops for swimming and, if you're lucky, you might even see some dolphins. Departure is from Porto Azzurro twice a day for a duration of approximately three hours. The ticket price is € 20.00 for adults; € 5.00 for children under 10.
For information and reservations, please contact Agenzia Longone viaggi >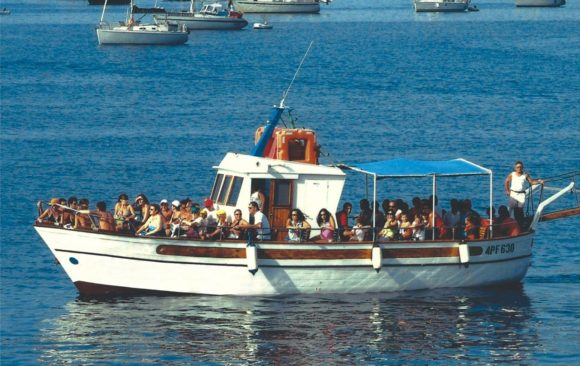 La Piccola Miniera – the Little Mine
Just outside the town of Porto Azzurro, following the road to Rio Marina, is the Piccola Miniera with ample free parking. It is a faithful and detailed reproduction of an old mine and Elba below the ground. The excursion takes place on board a small train with narration (available in several languages) to explain and accompany your visit. At the end of your tour, on request, you can visit the workshop and watch the various phases of transforming a rough stone into a sophisticated gem. After the tour in the mine, you can visit the Etruscan mining museum, which houses many artefacts, minerals and the reproduction of Etruscan ovens. To conclude your trip, a tasting table with typical Elba products is ready to welcome you. There is a large shop on two floors where you can buy products such as groceries, the traditional "schiaccia briaca", wine, oil, honey and limoncino, along with other items such as minerals, jewellery and local crafts. The ticket price for the full visit is € 9.00 for adults and € 7.50 for children.
Longone Viaggi issues discount vouchers for your purchases entitling you to 10% off all the items on display.
For more information www.lapiccolaminiera.it